All speakers are listed in alphabetical order of the last name by category
Keynote Speaker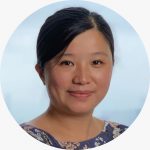 Cathy LI
Amazon Web Services Hong Kong
Ms. Cathy LI is the Manager of the Territory Business Development Team, Amazon Web Services Hong Kong. Cathy joined AWS in 2018 as one of the core members of AWS Hong Kong. As a SMB segment leader, Cathy is leading various teams to empower SMB businesses to realize potential through adopting technologies which relevant to different industries and scenarios. She is a trusted advisor, well respected by customers in her technical knowhow, people management and leadership in cultural change in a hierarchical commercial context. Prior to AWS, Cathy had around 10 years of industry experience in the information technology industry across APAC.
Panelists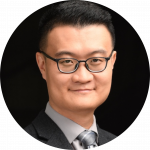 Wei CAI
The Chinese University of Hong Kong, Shenzhen
Prof. Wei CAI is currently an assistant professor of Computer Engineering, the School of Science and Engineering at The Chinese University of Hong Kong, Shenzhen. He is serving as the director of the Human-Cloud Systems Laboratory, as well as the director of the CUHK(SZ)-White Matrix Joint Metaverse Laboratory. Wei received Ph.D., M.Sc. and B.Eng. from The University of British Columbia (UBC), Seoul National University and Xiamen University in 2016, 2011 and 2008, respectively. Before joining CUHK-Shenzhen, he was a postdoctoral research fellow in Wireless Networks and Mobile Systems (WiNMoS) Laboratory at UBC. He has completed research visits at Academia Sinica (Taiwan), The Hong Kong Polytechnic University and the National Institute of Informatics, Japan. Dr. Cai has co-authored more than 70 journal and conference papers in the area of interactive multimedia, distributed computing, and decentralized systems. His recent research interests are mainly in the topic of human factors in the metaverse, including blockchain, digital games, human-computer interaction, Web 3.0, DeFi/GameFi, UGC/AIGC, and computational art. He is serving as an associate editor of IEEE Transactions on Cloud Computing, Committee Members of China Computer Federation (CCF) Computational Art Committee, Technical Committee on Human-Computer Interaction, and Technical Committee on Blockchain. He was a recipient of the 2015 Chinese Government Award for the Outstanding Self-Financed Students Abroad, the UBC Doctoral Four-Year-Fellowship from 2011 to 2015, and the Brain Korea 21 Scholarship. He also received the best student paper award from ACM BSCI2019 and the best paper awards from CCF CBC2018, IEEE CloudCom2014, SmartComp2014, and CloudComp2013. His recent work "Metaverse for Social Good: A University Campus Prototype" published in 29th ACM International Conference on Multimedia (ACM MM 2021) is the first blockchain-driven metaverse paper published in top academic conferences.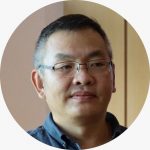 Ching Sing CHAI
The Chinese University of Hong Kong
Prof. Ching Sing CHAI received his B.A. from the National Taiwan University; PGDE and MA from Nanyang Technological University; and his Ed D from the University of Leicester. He served as a secondary Chinese language teacher and head of the department, and as an associate professor at Nanyang Technological University. He is currently a professor at the Chinese University of Hong Kong. He has published more than 100 SSCI papers. His research interests include technological pedagogical content knowledge (most published researcher in the SSCI database), language learning, STEM education, and teacher professional development.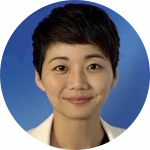 Zaf CHOW
Animoca Brands
Ms. Zaf CHOW is the Director of Digital Strategy and Partnerships of Animoca Brands. She spearheads Animoca Brands' efforts in developing the play-to-earn (P2E) field, promoting mass adoption of NFTs and metaverses, and facilitating strategic partners' transition to web3, which built upon the core concepts of decentralization, openness, and greater user utility. Prior to this role, she had found her own start-up, a fintech solution that facilitates mobile food ordering. Zaf was the previous Awardee of Innovation and Change-making Entrepreneurship by InvestHK. She has vast experience in different industries, from business innovation in retail to startup in mobile food ordering; and from fintech to blockchain gaming.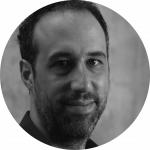 Adam FINGRUT
The Chinese University of Hong Kong
Professor Adam FINGRUT is an Assistant Professor and researcher in architecture at the Chinese University of Hong Kong (CUHK), with a teaching and research focus on computation, fabrication, and construction systems. His research focuses on understanding how new technology can innovate design, fabrication, and construction methods. He is the Co-Director of the Centre of Robotic Construction and Architecture (CRCA) at CUHK, a collaborative research platform with the Department of Mechanical and Automation Engineering (MAE), which explores the use of advanced design and robotics for innovative architecture.
Adam has developed an innovative teaching pedagogy with his architecture students. His teaching demonstrates how emerging technology is integral to design thinking by exposing students to a process of discovery learning. Tools are introduced to stimulate an iterative design and problem-solving approach, where a cycle of action, observation, reflection and reaction can be applied to an architectural problem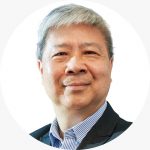 Siu Cheung KONG
The Education University of Hong Kong
Professor Siu-Cheung KONG is the Professor in the Department of Mathematics & Information Technology and Director of the Centre for Learning, Teaching and Technology at The Education University of Hong Kong. His research expertise covers pedagogy in digital classroom and online learning, policy on technology-transformed education and professional development of teachers, and computational thinking education. He is the Editor-in-Chief of the international journal Research and Practice in Technology Enhanced Learning and the Journal of Computers in Education. Professor Kong is the winner of the 2019-2020 HKSAR University Grants Council Teaching Award (Team Award). He also won The Education University of Hong Kong President's Awards for Outstanding Performance in Knowledge Transfer (Team Award) in 2020 and Outstanding Performance in Administration (Team Award) in 2021.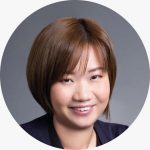 Viola LAM
Hong Kong Technology Advancement Group
CEO and Founder of Find Solution Ai Limited (FSAI)

Ms. Viola LAM is the Vice-Chair lady, Open Data Committee of the Hong Kong Technology Advancement Group. She is also the CEO and Founder of Find Solution Ai Limited (FSAI) who won the Entrepreneur Year 2015 of the Youth Business International. This is one of the world's most honorific awards for young successful entrepreneurs who make positive contributions to both society and people in over 68 countries. In the past 12 years, Viola is fully understanding the importance of pedagogical approaches to the next generation and is determined to enhance the learning condition and performance of learners with the use of technology.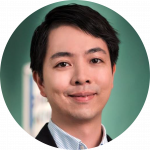 Leon LEI
The University of Hong Kong
Dr. Chi-Un Leon LEI is an E-learning Technologist at the Technology-Enriched Learning Initiative (TELI), the University of Hong Kong (HKU). He has been actively participating in various e-learning development projects at HKU and universities in the Asia-Pacific region. His research interest includes learning analytics, open licensing and education, MOOC and chatbot tutor. He received the best paper award at IEEE International Conference on Teaching, Assessment, and Learning for Engineering in 2014, 2017 and 2020. His teaching development projects were shortlisted in 2017, 2018, 2019, and 2020 QS Reimagine Education Award competitions. He is an Advance HE Senior Fellow, an IEEE Senior Member and an HKLA Associate Member. He is also a member of the IEEE Region 10 (Asia-Pacific region) educational activities committee.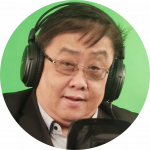 Eric TSUI
The Hong Kong Polytechnic University
Dr. Eric TSUI is the Associate Director of the Knowledge Management and Innovation Research Centre (KMIRC) and a Senior Educational Development Officer at The Hong Kong Polytechnic University. He is the leader of two Massive Open Online Courses (MOOCs) which together have attracted more than 125,000 learners on edX covering the topics of Knowledge Management, Big Data and Industry 4.0. Professor Tsui is an honorary advisor in Knowledge Management to the Police College and Corrective Services Department of the HKSARG. A recipient of the  International KM Award 2021 conferred by KM Austria, Professor Tsui was twice listed as an exemplary/outstanding academic in past PolyU Annual Reports.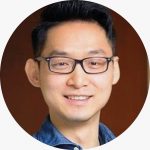 Chris WANG
Amazon Web Services Hong Kong
Mr. Chris WANG is the Business Development Manager, Startups, Amazon Web Services Hong Kong. Chris joined AWS in 2019 and has been driving digital innovations among Enterprises, Startups, and Institutions. He now works closely with Startups as their trusted advisor to pilot successful cases across different technology-driven initiatives such as Web 3.0 and Metaverse. Prior to AWS, Chris has 7 years of cloud consultancy and business development experience in the information technology industry.